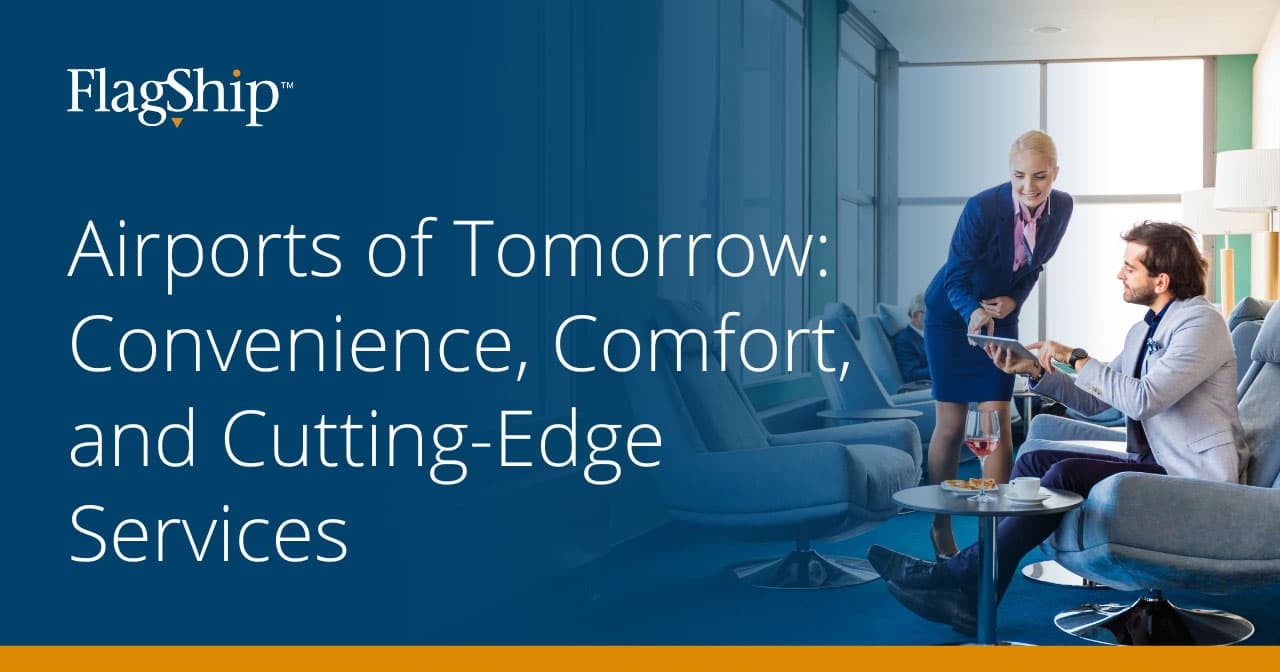 Gone are the days when airports were considered mere transit points, where passengers endured long lines and boring waits. Today's airports are destinations in their own right, offering a mix of shopping, dining, entertainment, and relaxation.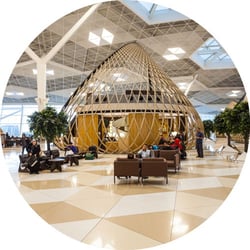 Airports are finding that the key to attracting and retaining customers is investing in the passenger experience. Just as airlines vie for loyalty with onboard services and loyalty programs, airports must ensure their infrastructure, technology, and service offerings stand out.
After all, airports that have been proactive in adopting and integrating passenger-centric innovations are often those that rank the highest in passenger satisfaction surveys and ultimately rake in the most revenue.
In "The Ultimate Guide to Navigating the Airport of the Future" – first published in AAAE's Airport Magazine – Bart Biggers, Beatriz Azcuy, and Katherine Medianik consider this industry trend. Here are three areas in which they recommend investing, taken directly from the article:
Convenience
With new technological advances, airports are becoming more convenient. A few key developments have played an integral role in refining travelers' airport experiences: airline applications allowing advanced check-in and the ability to obtain electronic boarding passes via a mobile device; state-of-the-art equipment at security checkpoints using biometrics technology, as well as updated computed tomography (CT) and credential authentication technology (CAT) scanners applying sophisticated algorithms to detect weapons, explosives and other prohibited items; new technologies that notify passengers of their boarding announcements; and, in some circumstances, lounges that tailor the customer experience based on the lounge's knowledge of the passengers' preferences.
In 2021, multiple major U.S. airports began pilot tests for facial identification in which the technology compared a photo of the passenger taken at a TSA security screening checkpoint to a pre-staged gallery of photos previously provided to the government for travel purposes.
These types of initiatives not only enhance security effectiveness, but also reduce unnecessary stress and contact between transportation screening officers and passengers, thereby improving operational efficiency and the passenger experience.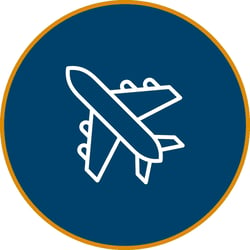 In response to recent staffing shortages, airports, suppliers and airlines are investing resources in robotics and are working to automate processes such as check-in, security, food catering, luggage and ground handling. Today, robots at London Heathrow Airport can communicate with passengers in multiple languages and can provide real-time flight information. They can also guide people to service desks, oversized luggage check-in counters, self-service check-ins, bag drops, cafes and other facilities in the terminal.
Comfort
Modern airports have become more comfortable and spacious, with a focus on providing passengers with a pleasant and welcoming environment while they wait for their flights. Plenty of amenities have been introduced — ranging from free WiFi, charging ports, comfortable chairs and couches (either to relax or be productive), to designated spaces for families, wellness, relaxation, meditation and prayer.
Most airports even offer buffet style food and snacks, as well as alcoholic and non-alcoholic beverages. Some offer pet-friendly snacks, full-service elite restaurants, cafes and bars, incredible views of the airfield, private rooms for exclusive travelers, sleeping pods, showers and luggage lockers. If you can name the hospitable amenity, there is probably an airport out there offering it.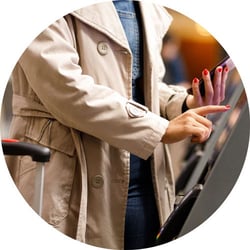 Entertainment & Services
Airports and airlines are now providing more amenities geared toward entertainment and services, which make waiting at the airport a more fun, unique and productive experience for travelers. Some of the most lavish lounges have yoga rooms, gyms, spas, salons, massage chairs, cigar bars, luxury shopping, movie theaters, virtual reality and other immersive experiences, concierge services and other forms of entertainment..
Baltimore-Washington Thurgood Marshall International has a full-service gym and even rents out workout clothes and sneakers to customers. San Francisco International and Chicago O'Hare International have yoga studios. Boston Logan International and Miami International have spas that offer a full range of services from massages and facials to hair trims.
While this type of transformation is exciting, it can also have a negative impact on passengers who expect consistency with every airport visit. Many airports struggle to balance change with the goal of providing a seamless and enjoyable travel experience.
Flagship Aviation Services provides the scalable support airports need to deliver consistently exceptional service. With 35 years of experience, we offer the highest quality facilities support, yet we're nimble enough to adapt with you through renovations, construction, and other changes.
If your airport is preparing for an upgrade, Flagship Aviation Services can help. To learn more about our solutions for the aviation industry, contact one of our experts today.