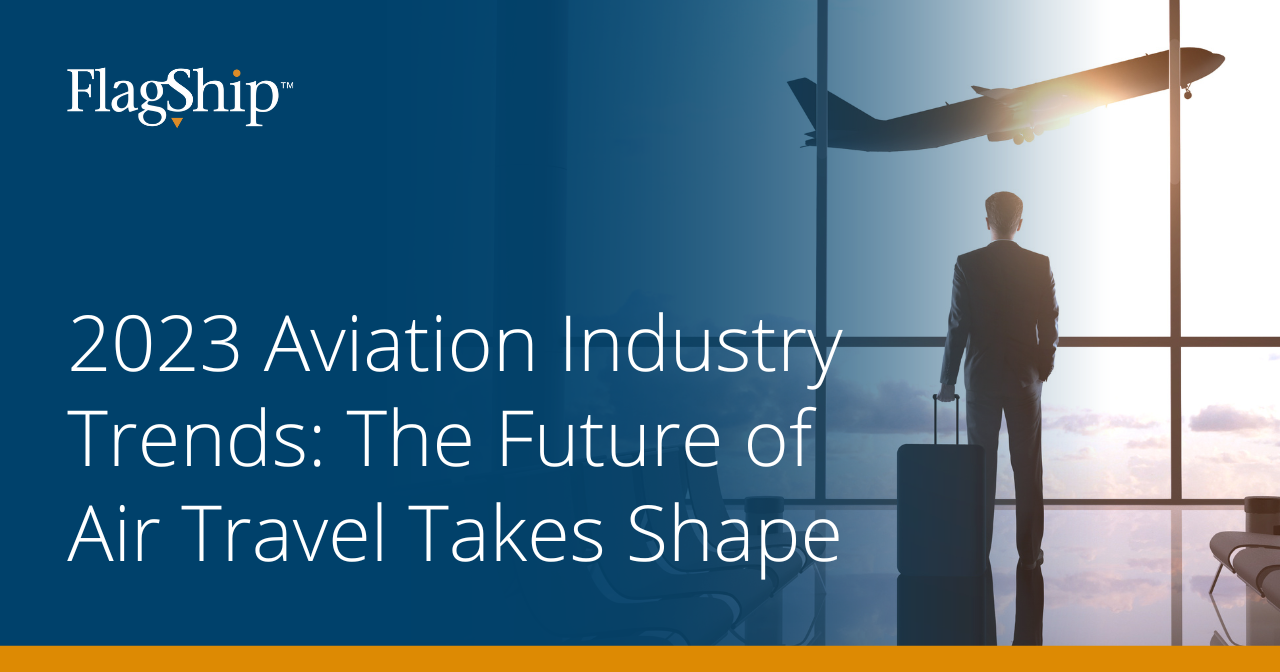 As the world continues to make progress in the fight against COVID-19, the aviation industry is experiencing a resurgence of traffic and renewed enthusiasm.
Although air traffic isn't projected to return to 2019 levels until 2024, the gradual lifting of travel restrictions and vaccine rollouts have spurred a significant increase in travel in the past two years.
Just last week, Raleigh-Durham International Airport (RDU) announced that it served a total of 11.8 million passengers in 2022 – an increase of 35 percent over the previous year and a sign that traffic is rapidly approaching pre-pandemic levels.
While passenger health and safety remain a top priority of professionals in the aviation industry, finally there is room to consider other needs and initiatives.
One of the industry's top priorities: implementing new technologies to enhance the overall passenger experience.
Many such technologies were introduced earlier this month at CES – the world's largest tech conference organized by the Consumer Technology Association. Take, for example, the Incheon International Airport Corporation's virtual airport, which is hosted on the Roblox global metaverse platform and designed to help passengers prepare for the travel experience.
Future Travel Experience took the show as an opportunity to explore "10 technology trends that can enhance airline and airport operations in 2023". Here are three highlights taken directly from the article:
Automation and robotics
Perhaps an overriding trend this year and beyond will be increasing automation, using technology to streamline operations and offset rising labour costs. As this report in Forbes indicates: "Labour has typically represented about 25% of an airline's cost. Over the next few years, many have forecasted that this will move to north of 40%." With this in mind, investment in tech and automation is definitely paramount across the industry.
Autonomous robots are becoming increasingly prevalent at airports for the delivery of retail and food & beverage. In North America, Cincinnati/Northern Kentucky International Airport and Pittsburgh International Airport, through its xBridge Innovation Center, are among those having implemented the technology.
Artificial Intelligence and Machine Learning
While Artificial Intelligence (AI) and Machine Learning (ML) come under the umbrella of robotics, we think it's worth mentioning them in their own right.
We are particularly impressed by the capabilities of ChatGPT – a chatbot utilising AI and ML, which was launched by OpenAI in November and is generating a lot of attention. It is, of course, very early days, but we are excited about the possible applications in aviation and how it might be utilised.
Korean Air is among the airlines working towards introducing a machine learning management service, which will allow the airline to create, train and apply machine learning models to improve customer service by forecasting passenger and cargo demand more accurately.
Metaverse, digital twin and NFT
The metaverse – essentially an immersive virtual reality experience where people can interact with digital objects and digital representations of themselves and others – remained a hot topic at last week's CES 2023.
While the full potential of the metaverse is a long way from being reached, progressive airlines and airports are already exploring opportunities and use-cases.
Qatar Airways has entered the metaverse with the launch of QVerse, a novel virtual reality (VR) experience for visitors to the airline's website. Users of the www.qatarairways.com/QVerse website can virtually tour and navigate the Premium check-in area at Hamad International Airport, and the cabin interior of the airline's aircraft, by using their own Personal Electronic Devices. The carrier is also the first global airline to introduce a MetaHuman cabin crew offering a digital interactive customer experience.