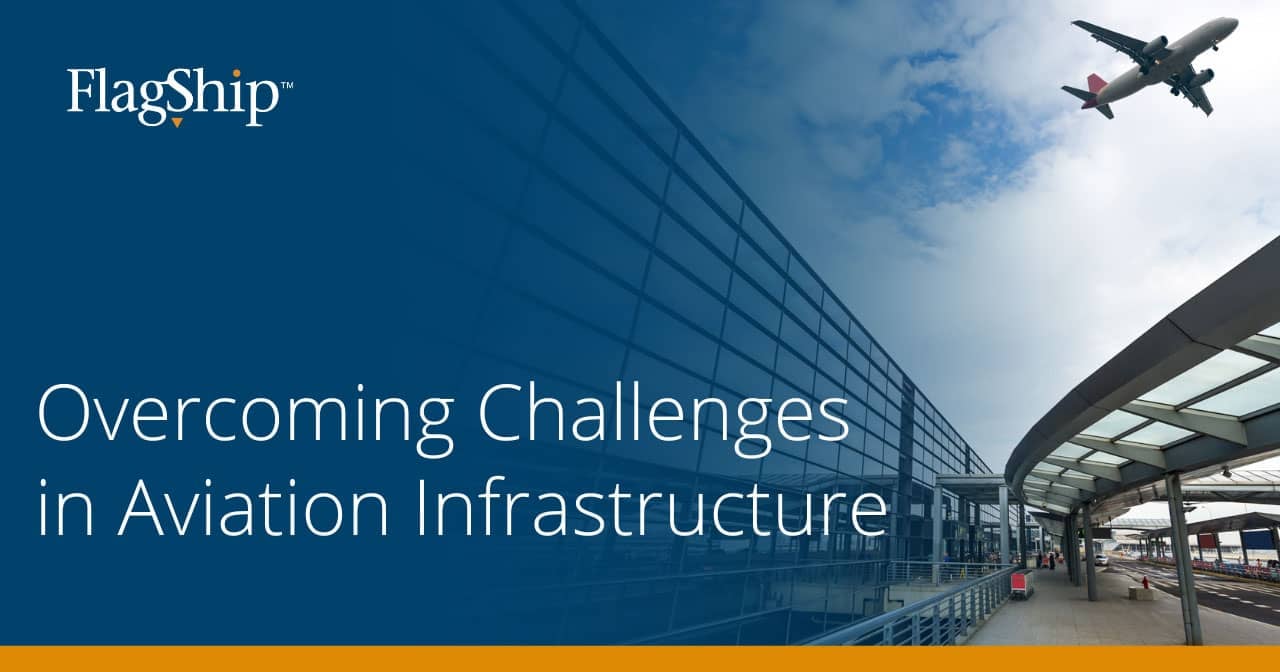 Infrastructure plays a vital role in every industry, but it's particularly crucial to the aviation industry, as it provides the necessary support for safe, efficient, and reliable air travel. U.S. air carriers transport nearly one billion passengers a year, or 2.9 million passengers daily. Aging aviation facilities and infrastructure not only impinge on the satisfaction of these passengers, but on their health, safety, and well-being.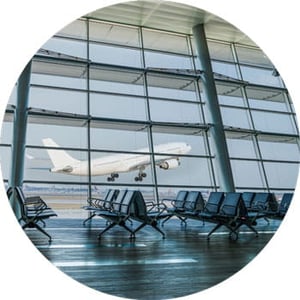 Aviation infrastructure encompasses airports, air traffic control systems, and ground transportation, among other systems and facilities. Given the rapid increase in air travel and population growth, it's important that we prioritize the improvement and modernization of these structures.
In this blog, we'll discuss common infrastructure challenges, the benefits of investing in aviation infrastructure, and best practices for maintaining aviation facilities.
Aspects That Contribute to Aging Infrastructure
Most airports were not constructed with the notion of growth and expansion in mind. The failure to predict future growth and increased demand is a major cause of outdated and inefficient aviation infrastructure. Airports were built during an era when air travel was not as popular as it is today, with the last major airport opening more than 25 years ago in Denver.
However, several other factors contribute to the deterioration of aviation facilities, including: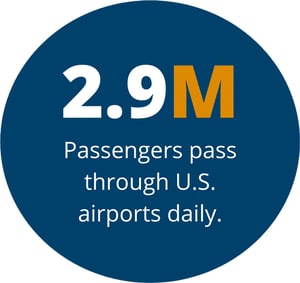 Regular wear and tear
Insufficient maintenance
Constant exposure to extreme weather conditions
Increased passenger traffic and usage
Inadequate planning
Benefits of Improving Aviation Infrastructure
Undertaking infrastructure renovations and upgrades can be challenging, often due to capacity limitations and insufficient funds. But there are severe consequences to neglecting infrastructure projects, such as increased operating costs, flight delays and disruptions, and safety concerns.
Investing in aviation framework helps combat these issues and provides a multitude of benefits, for example:
Ensures safety
Improves efficiency
Creates jobs and boosts economic growth
Promotes sustainability
Provides long-term cost savings
Alleviates traffic inside and outside of the airport
Reduces travel delays
Increases revenue
Best Practices in Maintenance
Thankfully, a few strategies exist to help maintain facilities and diminish the impact of aging infrastructure. By implementing predictive and preventive maintenance, you can minimize downtime and prolong the lifespan of your facilities assets. These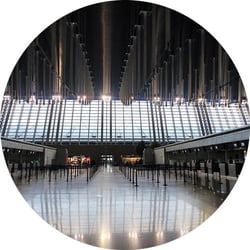 precautionary measures also help slow down the aging process of infrastructure.
Incorporating technology such as a Computerized Maintenance Management System (CMMS) can help airports create and manage maintenance schedules more efficiently. A CMMS allows airports to automate the maintenance process based on time-based, meter-based, and condition-based criteria.
Airports can also slow down the degradation of their infrastructure with resilient and sustainable designs, ultimately benefiting both facilities and passengers. Sustainable practices such as building "green certified" terminals, installing adequate HVAC systems, and switching to low-emission technology helps offset greenhouse emissions and keep infrastructure intact.
Tackling Infrastructure Issues
Taking a proactive approach to maintenance can help prevent many facilities issues. But how do airports tackle existing infrastructure issues? When undergoing renovations or construction, it's crucial to minimize impact to travelers and daily operations.
Infrastructure improvement projects should be divided into phases to allow operations to continue smoothly in non-affected areas, and activity should be scheduled during off-peak hours or seasons. These are just a few of the steps airports can take to maintain operational efficiency as they address aging infrastructure.
The right facility services partner will help maintain your airport's critical infrastructure and provide support through renovations and construction. With 35 years of experience, Flagship offers reliable facilities support, yet we're nimble enough to adjust as circumstances shift and operations fluctuate.
We're willing to flex our staff, cleaning frequencies, and other contractual provisions to accommodate smaller crowds during construction. Meanwhile, we're able to scale up to support increased traffic and critical CX initiatives.
To learn more about Flagship's services for the aviation industry, contact one of our experts today.