As the weather grows crisper and the leaves start changing, you can feel something wicked, this way comes. Yes, Halloween is just around the corner, but it's much scarier than that. With all the weather changes also comes the growth of viruses and bacteria. They love this time of year. As your immune system is adjusting to the new particles and trying to prepare for winter, these micro-organisms find ways to pounce and kick a white cell when he's down.
How can you prepare your facility for combating these tiny micro-organisms? Here are some tips to help you arm your facility and keep it from becoming an apocalyptic ghost town.
1. Increase Cleaning Frequency of High-Touch Areas.
Set up a meeting now with your janitorial company or cleaning crew, if you haven't already, and discuss your options for increasing the cleaning frequency of high-touch areas. These are areas that are handled or touched on a frequent basis by many people, sometimes without thinking. They can include door handles, touch screens, backs of chairs, stairwell banisters, elevator buttons, refrigerator handles, coffee pots, etc.
If you can't increase the cleaning frequency to the amount you feel you need, add sanitation stations in high-volume areas to help increase your facility's defense. Communicate with staff and visitors the importance of sanitizing areas before and after use to avoid spreading germs, because these viruses can live for days on many surfaces. These stations can hold an alcohol-based hand sanitizer and sanitizing wipes. Their ease of availability can encourage users to frequently wipe and sanitize areas which will help reduce the spread of germs on commonly touched surfaces.
2. Offer Inoculations to Onsite Staff Members.
Each year the medical community offers inoculations that they feel will help fight the flu for that year. Sometimes they hit the nail on the head, sometimes they just get close, but either way, it usually helps people who have gotten extremely sick in the past either reduce their symptoms or eliminate them altogether. By providing access to these shots at little, or no cost to employees, and making accessibility easy (i.e. provide time off or allow medical staff to administer the shots onsite) you will increase the number of employees that volunteer to receive the shot and will most likely have a healthier workforce over the winter months.
3. Complete an Indoor Air Quality (IAQ) Review as Part of Your Facility Assessment.
If you haven't had a facility assessment in the past year or so, it's time for you to schedule one. The facility condition data collected during an assessment is invaluable to maintain facilities and their systems in peak condition, prolong the life of physical assets and bring stability to the capital planning process. During the assessment, request that the assessor pay specific attention to your Indoor Air Quality (IAQ). This will not only make sure your systems are up-to-date and well-maintained, but also reduce your risk of indoor health concerns due to common indoor air pollutants or particles. According to the American Lung Association, "maintaining healthy indoor air quality is an important step for every employee's health".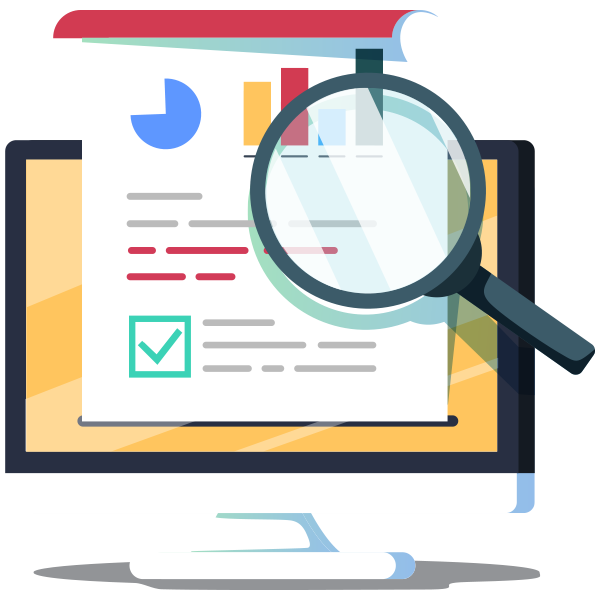 Do you want to claim your complimentary facilities assessment?
Reach Out Now
4. Promote Physical Activity and Healthy Snack Alternatives Packed Full of Virus-Fighting Vitamins
Helping to keep the office healthy may start with the facility, but ultimately it ends with each individual person. Promoting health and wellness through physical activity and healthy eating can help employees relieve mild anxiety and depression, improve energy, and increase a general sense of well-being. Healthy snacks like fruit, vegetables, and yogurt can pack a lot of punch. They are packed full of vitamins and they can help immune systems build up their own walls of defense. The combination of healthy consumption and physical wellness can increase employee productivity and morale while reducing absenteeism.
5. Get Everyone Involved
Your facility is not on an island and no one person or team can do it alone. It's too big of a job. However, if you get everyone involved, not only do they feel like they're participating, but they will feel healthier during the process. Cleanliness not only fights off the germs but also promotes positive mental health.
An easy task to implement would be to promote personal area sanitation. Allow employees time to clear off and clean their desk and other areas that may not be able to be cleaned by janitorial staff due to the nature of their work. Studies have found that a person's desk is home to 400% more germs than a toilet seat. Once in the office, those germs will continue to spread from person to person and the results can be infectious.
By providing a selection of disinfectants, wipes and microfiber cloths that will effectively kill bacteria and physically remove viruses, employees can take their health into their own hands.
As you prepare your facility to take on these microscopic organisms, remember even small things can take down a giant when the right circumstances present themselves. Don't let these germs have anything go their way! Build up your defense walls with good systems, hygiene and communication and staff your army with happy and healthy employees.