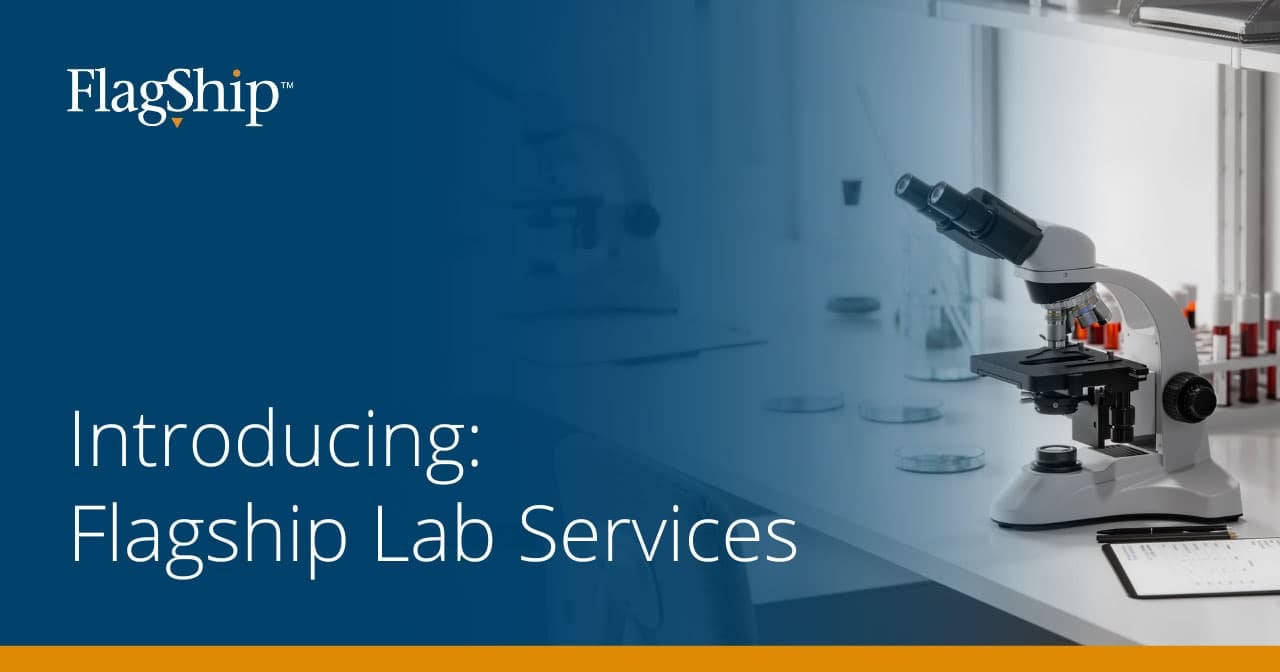 Flagship has served Life Sciences organizations for more than 20 years from our Northern California headquarters. Through our work with our DENS colleagues in Boston, Mass., we've recognized an unmet need in Biotech start-ups:
Typically, the only service providers willing to serve their needs are small, single-market companies with a limited menu of lab services. With the pace of innovation in the Life Sciences industry, and the rapid facilities and staff expansion that can happen with R&D success, growing Biotechs often end up with a bifurcated network of providers that can hamper their progress, regardless of the efficacy of their research projects.
We're thrilled to share that we've added a new business unit specifically designed to meet the needs of early-stage Biotechs outside of Boston: Flagship Lab Services. Building on the lab-specific expertise gained through our 2021 acquisition of DENS, our Lab Services teams will offer a comprehensive portfolio of laboratory services tailored to meet the specific requirements of Biotech start-ups as they progress from R&D through GxP.
"Flagship Lab Services supports early stage biotechs throughout their evolution," said Dave Pasek, Flagship CEO. "We have deep insights into the challenges that these researchers face, and we are committed to providing them with the resources and expertise they need to succeed."
"By partnering with Flagship Lab Services, biotech startups have access to a team of laboratory and facilities professionals who are specifically trained for lab environments," added Mr. Pasek. "We are excited to continue our work with early stage biotechs across the country and keep pace with them as they grow."
As with DENS in Boston, Flagship Lab Services will continue to provide proprietary, multi-phased lab services training for our frontline technicians via our Bootcamp. This intensive training produces certified professionals that not only keep your lab and its equipment running smoothly, but also take over the repetitive, manual tasks (for example, media prep, glass and pipette washing) that can waste precious hours of your research time.
Flagship Lab Services is the first nationwide lab services provider that is truly integrated – offering comprehensive lab services and facilities maintenance services.
To learn more about our lab services offerings, simply complete and submit a Contact Us form or call our sales consultants at 844-649-8884.