In this edition of An Expert's Perspective, Flagship's own Colin Shields, Senior Director, Environmental Health and Safety & Risk Management, discusses safety tips that are unique to this year and how facilities management teams can initiate discussions about health and safety with employees.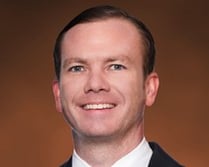 Colin oversees Flagship's corporate workplace safety culture as well as the implementation of the DuPont safety program. He has a B.S. from George Mason University and is certified in Project Management (PMP), Associate Project Management (CAPM), Risk Management (ARMP), and Six Sigma - Green Belt.
June is National Safety Month and in recognition, we are sharing important safety information with you. We encourage everyone to share this information with their respective teams and engage in meaningful discussions that establish safety as a core value.
Avoid "COVID complacency"
As we enter month 15 of the global pandemic, it is human nature to become complacent and mentally fatigued due to COVID preventive measures and requirements. However, that complacency is beginning to show.• The number of new daily cases and deaths of the coronavirus-borne illness rose for a third straight day this week (6/6/2021), with cases topping the 20,000 mark for the first time in over a week.
Remember to still follow CDC guidelines, such as wearing a mask (especially indoors in mixed-vaccination crowds or if you are not vaccinated), cover your nose and mouth when sneezing or coughing and wash your hands often. There is also no harm in being extra vigilant during these times, especially if someone in your home is immune-compromised or unable to receive a vaccine because of health or age restrictions.
Even when cases are in decline and the number of vaccinations increase, it is still important to adhere to these precautions to avoid contracting or spreading the virus.
Deferred Maintenance
This is a term we know well in the facilities management industry; however, in this case, I'm referring to the maintenance of your own health.
Over the past year, we have delayed many normal activities due to the pandemic. In addition to putting off travel plans and gatherings, many people have also delayed or avoided routine and preventive medical care. It's important to understand that delayed medical treatment can worsen existing chronic conditions or prevent the early detection of unknown illnesses or diseases.
Ignorance is not bliss when it comes to your health. Many chronic diseases can be managed with medical treatment and even progressive diseases can be maintained or thwarted with early detection.
So, as you make your summer plans, add "Going to the Doctor" for a physical and health screen to the list.
Vaccines
If you have not already done so, we encourage you to get vaccinated!
Two COVID-19 vaccines were authorized for emergency use by the FDA in late 2020, and a third in late February 2021. All three vaccines are highly effective in reducing the spread and severity of COVID-19 and saving lives.
The COVID-19 vaccine from Pfizer-BioNTech is currently authorized for people ages 12 and older. According to the CDC, evidence from clinical trials shows the Pfizer-BioNTech vaccine was 95% effective at preventing laboratory-confirmed COVID-19 illness in people without evidence of the previous infection.
The COVID-19 vaccine from Moderna is authorized for people ages 18 and older. According to the CDC, evidence from clinical trials shows the Moderna vaccine was 94.1% effective at preventing laboratory-confirmed COVID-19 illness in people who received two doses and had no evidence of being previously infected. The vaccine also appeared to have high effectiveness in clinical trials (efficacy) among people of diverse age, sex, race, and ethnicity categories and among persons with underlying medical conditions.
The COVID-19 vaccine from Johnson & Johnson (J&J) is authorized for people ages 18 and older. According to the CDC, it was 66.3% effective in clinical trials (efficacy) at preventing laboratory-confirmed COVID-19 illness in people who had no evidence of prior infection. The vaccine had high efficacy at preventing hospitalization and death in people who did get sick. And early evidence suggests that the J&J vaccine might provide protection against asymptomatic infection, which is when a person is infected by the virus that causes COVID-19 but does not get sick.
The CDC will continue to provide updates as we learn more about how well the vaccines work in real-world conditions. You can learn more by visiting the CDC website.
At the end of the day, safety needs to be a main priority for employers. When you spark conversations about health and safety and listen to the needs of your employees, you can foster an environment that has safety as its core value, allowing it to permeate the minds of each employee.
Flagship's customizable approach to your facility's needs will help you incorporate solutions that will help you reopen responsibly and protect the health and safety of your occupants.
We have experienced and professional teams ready to help your business with health and safety preparation, maintenance and facilities technology, as well as an assortment of other integrated facilities management solutions to meet your needs.