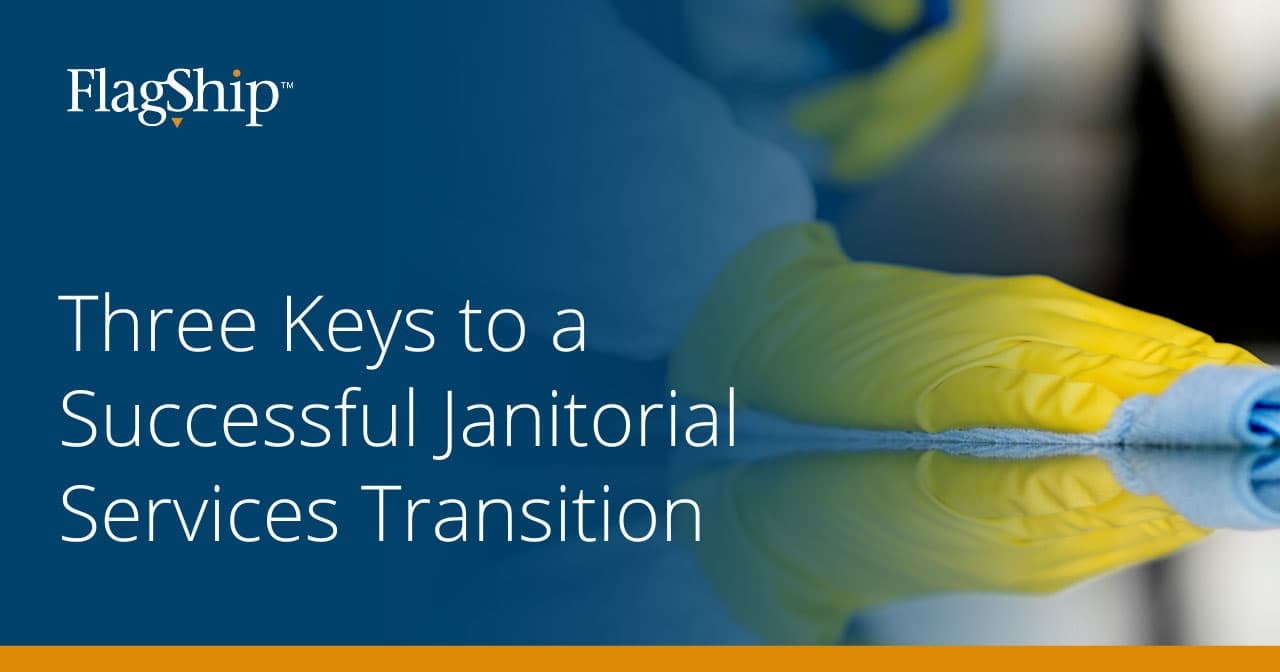 In this edition of "An Expert's P.O.V.", Flagship's Jennifer Steward, Senior Director of Business Development for Aviation, provides insight into our 150-point transition plan for the aviation industry.
Ever wonder why an airport might be hesitant to make a change in janitorial service contractors despite low passenger experience scores? One word: Transition.
Transitioning from one vendor to another is a complex and challenging process that requires significant planning and coordination across multiple teams. Not only does it involve the transfer of data and other assets, but it also requires an airport to implement new policies, procedures, and technologies. This can impact day-to-day operations, potentially leading to disruptions in customer service.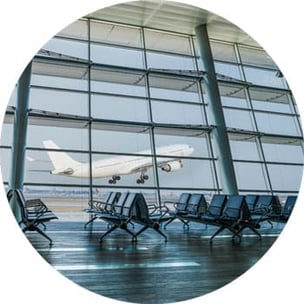 In truth, if an airport's current challenges are not dire, the potential hassle of transitioning can be a barrier to change.
At Flagship, we consider ourselves experts in the art of successful and seamless transitions. Our dedicated teams have transitioned 11 airports since 2020, despite the challenges of the COVID-19 pandemic.
We understand that new clients place their trust in us, our teams, and our aviation-industry best practices. Along with that honor comes a responsibility to be ready for service in 30-90 days. To be successful in such a short timeframe requires us to focus on three things: teamwork, planning, and communication.
Teamwork
Our transition managers rely heavily on the expertise and support of every department at Flagship. Sales and operations work together to enact a 150-point transition plan that requires the careful coordination of dozens of staff.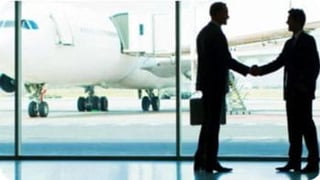 Here's a brief overview of our transition checklist, including the teams involved:
HR/Recruiting – onboarding of current airport staff; recruiting and onboarding of new staff; background checks and badging; training
Legal – contract negotiation; sub-contractor agreements
Finance – billing procedure; local government regulation; permits and licensing
IT – technology sourcing; Wi-Fi installation; office set-up
EHS – site risk assessment; safety training; accident reporting procedure; OSHA logs
Supply Chain – vendor training; equipment, uniform, and chemical sourcing
Planning
Sales and operations work closely together to implement this transition plan, which has been developed and honed over many transition events. Each task is assigned to a specific person along with a deadline so that essential tasks are done in the proper order for maximum productivity. Most recently, Flagship relied on the plan to transition Will Rogers World Airport in Oklahoma City.
"Every department was involved to ensure Flagship's programs were fully implemented and aligned with our customer service strategy," said Cody Weckwerth, Regional Operations Manager for Flagship. "Truly committing to stay on plan helps guarantee a seamless transition."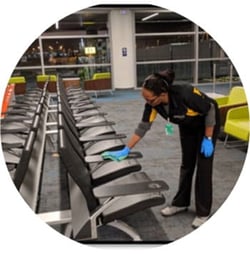 Communication
Because we have multiple team members across different departments collaborating to complete such a detailed plan, staying in constant contact with each other and the client is vital to ensure that everyone is kept apprised of progress and challenges met along the way. Clear and concise communication keeps everyone on the same page throughout the process and is the key to every successful transition.
Implementing change at an airport can be overwhelming due to the sheer size and complexity of operations. But with proper planning and execution, a vendor transition can result in improved services, cost savings, and increased efficiency.
For more information about our facilities solutions for the aviation industry, visit our Flagship Aviation Services page.