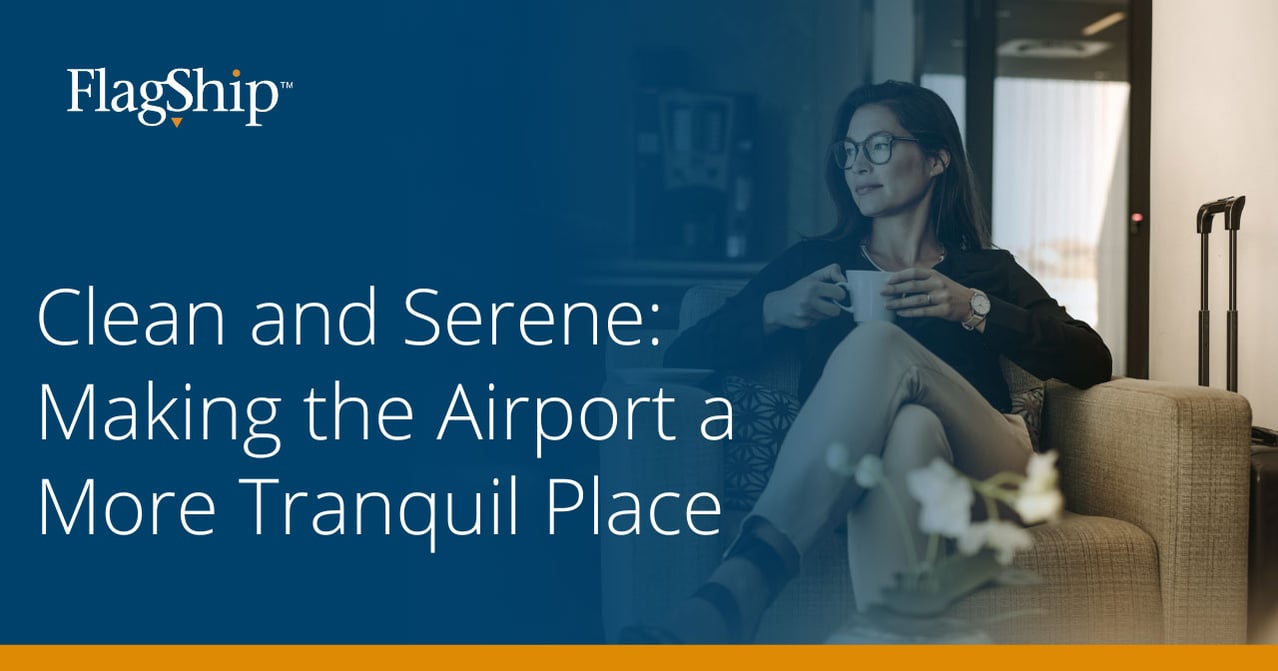 Traveling can be an exhausting experience, and disorderly airports only add to the chaos. Airports have a reputation for being stressful environments, with the hustle and bustle of people rushing to catch their flights and crowded waiting areas. Thankfully, many airports are striving to transform their facilities into places of respite to ultimately enhance the passenger experience.
Studies show that dirty restrooms and facilities worsen the passenger experience and negatively impact the perception of the airport. By taking steps to create a healthy environment, such as maintaining clean facilities and incorporating greenery, airports can help ease the stresses of traveling and boost their passenger experience scores.
In this blog post, we'll explore how to create a more pleasant travel experience for your passengers.
Elevating the Airport Experience
Maintaining cleanliness is crucial to all public facilities, but it's particularly important at airports, which are heavily trafficked and have zero closures. All too often, travelers are greeted by dirty floors and dingy restrooms, which adds to the stress of traveling and can make a bad impression. But with rigorous and regular cleaning, it's possible to achieve a sanitary environment.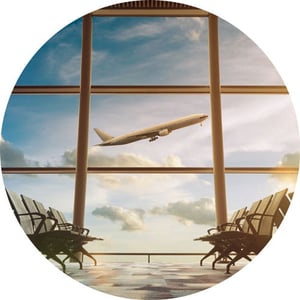 Technology is making it easier than ever to maintain airport cleanliness by automating janitorial tasks and providing insight into facility conditions. For example, Flagship has partnered with TRAX Analytics to implement technology that monitors and collects real-time feedback on restrooms at client airports, allowing us to address their needs more proactively.
Clean facilities not only contribute to passenger comfort, but they also help to ensure passenger health and safety. Investing in the right cleaning technologies, processes, and procedures is one of the best ways to prove to passengers that you value their well-being.
The Power of Plants
As part of a growing trend, more and more greenery is finding its way into indoor spaces. Many airports are embracing this idea and integrating plant life throughout terminals to create a more relaxing environment. Over the past few decades, numerous studies have detailed the benefits of indoor plants. Some advantages include their calming effects, ability to reduce stress, and potential to improve indoor air quality. Certain indoor plant species can filter and reduce volatile organic compounds (VOCs), which can cause adverse health effects such as eye, nose, and throat irritation in high concentrations.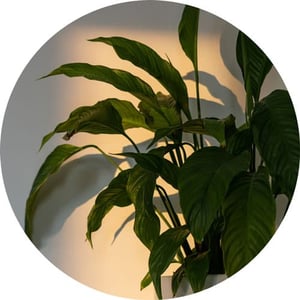 One major airport that has embraced this trend is Salt Lake City Airport (SLC). A few years ago, SLC conducted a passenger survey asking what elements of the airport experience they consider the most important; one of the top answers was live plants and cleanliness. Flagship was challenged with helping the airport expand its horticulture program.
Today, the horticulture team at SLC cares for more than 1,000 indoor plants, including a variety of pines, lilies, palms, and ferns. As a result, the airport enjoys improved air quality, greater sustainability, and increased passenger satisfaction.
A Place of Respite
In addition to bringing the outside in, airports are embracing the trend of tranquil spaces, which can be a saving grace for travelers with long layovers or those seeking refuge before an international flight.
Designated quiet areas, meditation spaces, and prayer rooms are becoming more common at large airports. And while many airport lounges require membership to gain access, some now offer day passes as an alternative. Within these lounges, there is typically a calming room for travelers looking to relax. Calming rooms and quiet areas often include cozy seating, reading nooks, and a variety of hot tea and aromatherapy scents.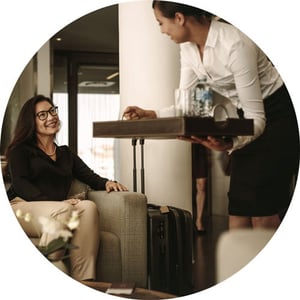 To help create a more tranquil environment, some airports and airport lounges have also added child playrooms featuring toys, games, cartoons, snacks, and books for young passengers. These playrooms keep children engaged and contribute to the quiet in general seating areas. Incorporating plants and greenery in these quiet areas can enhance the calming effect, as stems, leaves, and branches absorb and deflect sound.
With more than 25 years of experience in the aviation industry, Flagship understands the impact that cleanliness, quiet, and surroundings have on the passenger experience.
Not only do we provide facilities maintenance and janitorial services, but we can support your airport's critical CX initiatives.
For more information about our facilities solutions for the aviation industry, visit the Flagship Aviation Services page.